UNIQUE ILLUSTRATED PRODUCTS ☀️
At Katsillustration, we embrace the essence of rebellion and invite you to break free from the mundane with our colourful collection of unique illustrated products.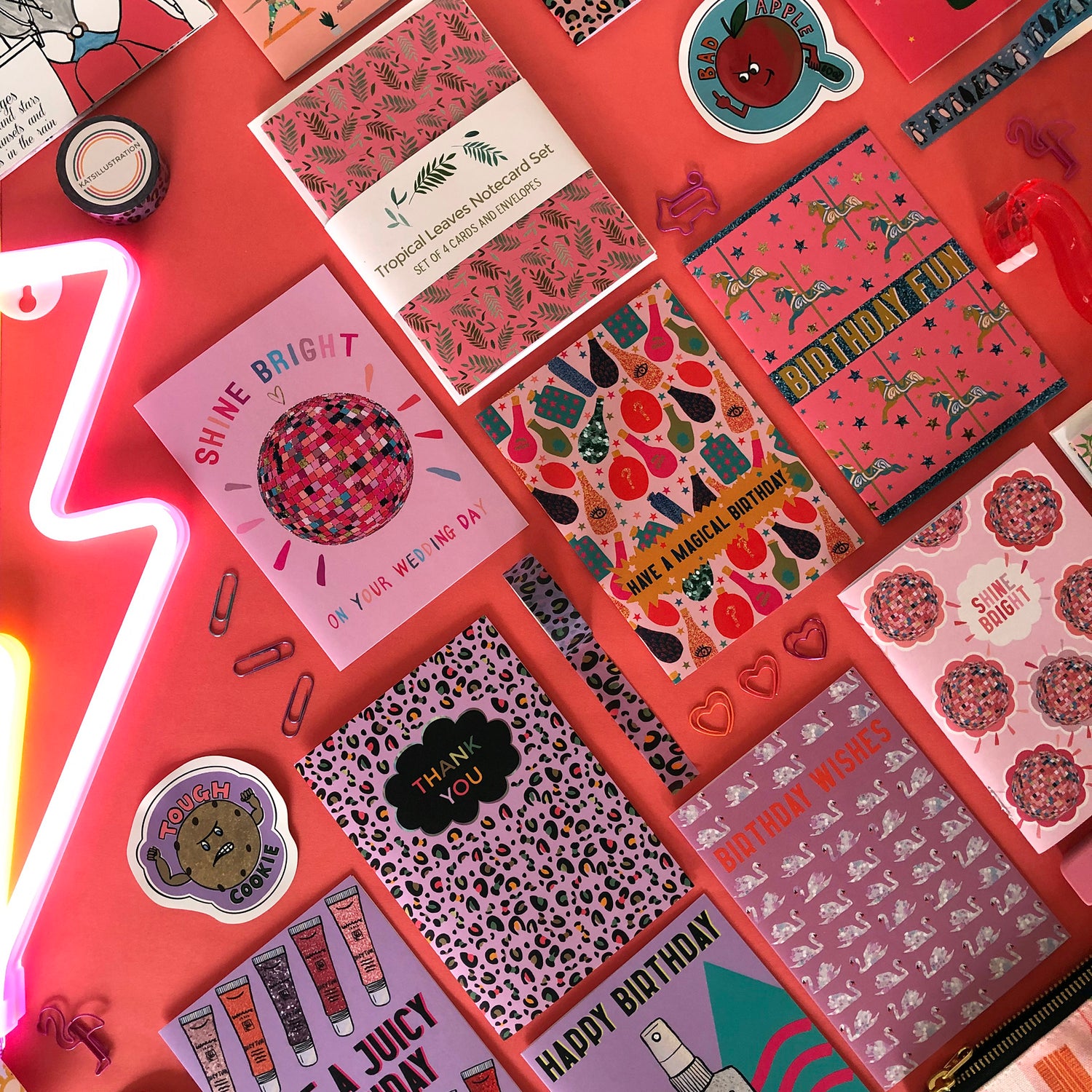 CELEBRATING WITH YOU
Our shop is dedicated to bringing joy to people's lives through unique illustrated designs that celebrate both special occasions and everyday moments. We offer a wide range of colourful cards and joyful giftware, as well as fun stationery and homeware that evoke the carefree spirit of the nineties. 
SHOP NOW
OUR MISSION
Our founder, Kat started this business with a goal to share the fun and excitement of going back to school with others. The joy of picking out new notebooks and pens and feeling ready to take on the world is something we want to capture and bring to the modern world of stationery. With our products, we hope to infuse a sense of playful nostalgia into people's lives and make their everyday tasks a little more fun and enjoyable! 
UNIQUE ARTWORK
Kat creates exclusive designs using a combination of drawing, painting and digital collage. Each unique illustration contains layers of texture inspired by her love of fashion and textiles.
Katsillustration products have been featured in Harpers Bazaar, Huffington Post, Entertainment Weekly, E! Online and other publications.